Growing Daffodils
Daffodils grow perennially from bulbs. In temperate climates they flower among the earliest blooms in spring. Daffodils often grow in large clusters, covering lawns and even entire hillsides with yellow.
Depth, as a general rule, needs to be thrice the height. This means large bulbs should have a depth of 6 to 8 inches, a medium size 3-6 inches and a smaller size 2-3 inches. Always remember that the load of soil proves helpful in protecting the bulbs from breaking too easily and in keeping them upright for a longer duration.
If this fact is ignored and enough depth is not given, the Daffodil will bend down very soon.
Steps to Growing Daffodils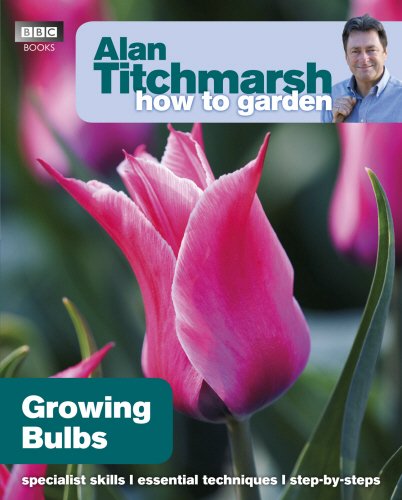 Alan Titchmarsh How to Garden: Growing Bulbs
1.Choose a well-drained, sunny place, with a slightly acidic soil.
2.Plant your Daffodils so that their top (pointed end) is at least two times as deep as the bulb is high (top of a 2″ bulb is 4″ deep).
3.Plant bulbs deeper in sandy soil than in clay.
4.High-nitrogen fertilizers should be avoided.
5.Daffodils need lots of water while they are growing.
6.After blooming, never cut the foliage until it begins to turn yellow (usually late May or June).This is then the time to dig them. Wash the bulbs thoroughly and let them dry completely (at least a week).
7.Put them in onion sacks  and hang them in the coolest place you can find until they're ready to plant. Good air circulation will keep the storage rot at a minimum.
Daffodil Plant Care

Marie Curie Daffodil Flower Kneeler, Garden Kneeling Pad
1.Like most perennials, Daffodils will do well with about 1 inch of water per week while they are actively growing and blooming – from March to May.
2.Mulch can be tremendously helpful for Daffodils to conserve moisture.
3.The best thing you can do for your Daffodil bulbs is to provide them rich, well-drained soil with lots of organic matter in it.
4.Most organic bulb fertilizers can be placed right into the planting hole because they're very gentle and non-burning.
5.Since a Daffodil is a perennial, every 5 to 10 years, divide the clumps of bulbs in early summer.
6.When choosing bulbs to buy they should feel heavy and dense. Bulbs should be planted during the autumn, in well-drained soil in a sunny area. They can be planted under deciduous trees that come into leaf late in the year.
7.Commercially, daffodils are propagated by tissue culture or twin-scaling. In twin-scaling the bulbs are cut into longitudinal segments. These are separated into pairs of scales joined by a portion of basal plate. When planted in compost these develop bulbils on the basal plate and the bulbils can be grown on to form new plants.
If you have any information,questions, or feedback you would like to include in this post.

Please email momo19@naturekingdoms.com or leave your comments below.